The Purpose of The Beat
Your time is important. Have you ever searched and sorted your entire email inbox looking for an "all staff" email you missed? The Beat is a tool to distribute important information to the entire team on a regular basis without cramming your inbox. At NOAH, you get just one, easy to navigate, weekly email with updates on everything from employee benefits to financial dashboards. And, all of this great information is stored in a convenient place to access whenever you need it.
Resources on The Beat
Curious about our most recent Patient Engagement Scores? Need to submit a mileage reimbursement request? Want to highlight an awesome team member? It's all right here, on The Beat!
How to Find Stuff on The Beat
Use Quick Links for access to resources like the Patient Experience Dashboard, COVID Resources and the NOAH Policy Library.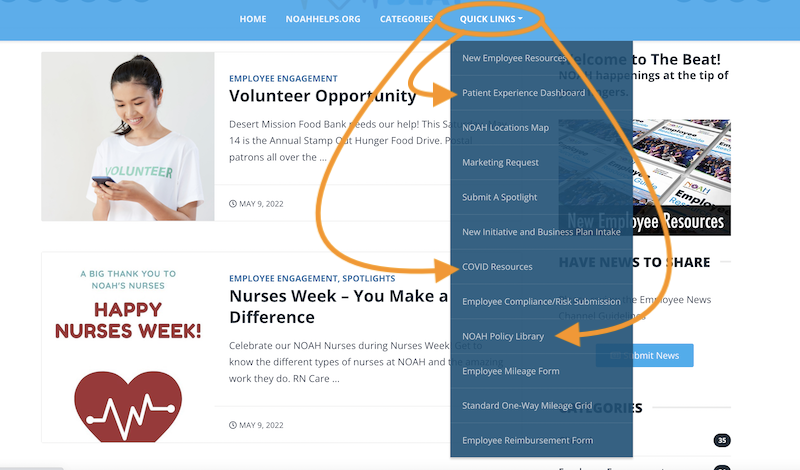 Browse articles organized by date with the most recent information posted on the home page, click through the pages at the bottom of the page to access older articles.

Or, review articles by category with the drop down menu or links in the right sidebar.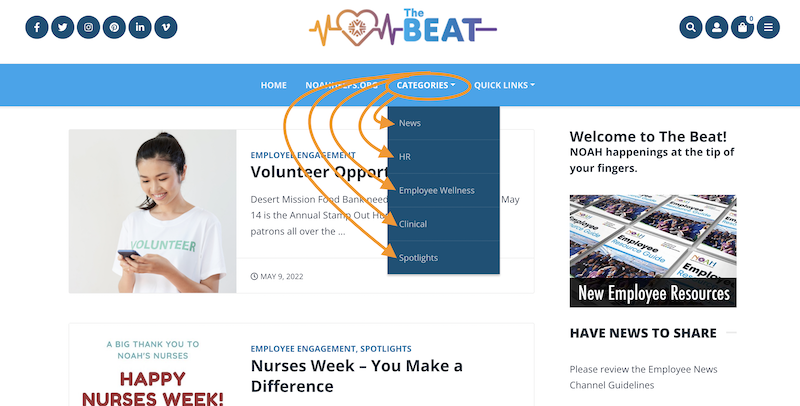 ---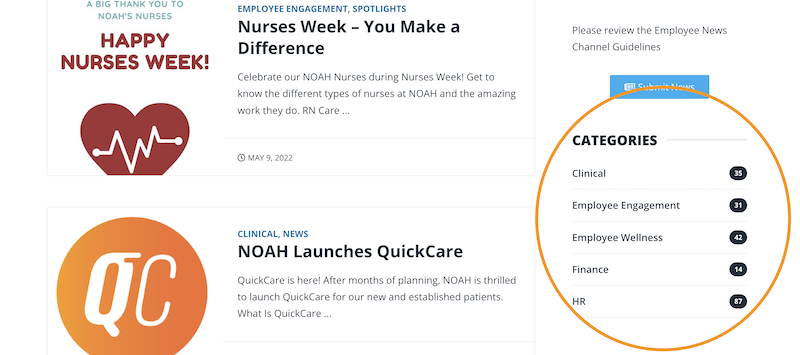 Search for a past article with the magnifying glass icon at the top of the page. All articles are tagged with keywords to help you easily find what you need.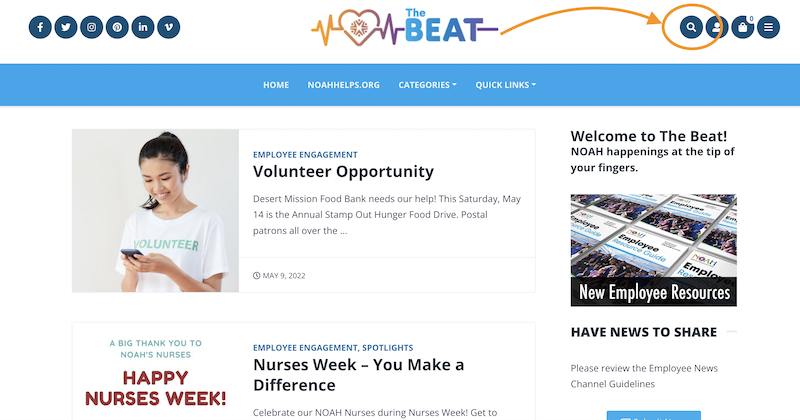 ---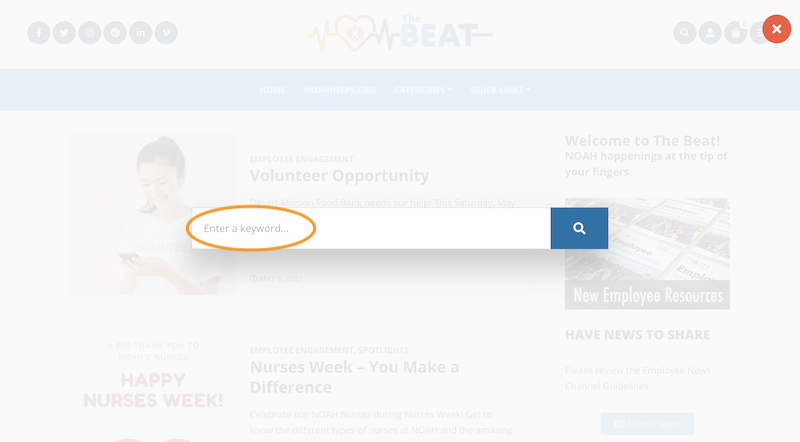 Access any of our social media channels via the links at the top left of the page.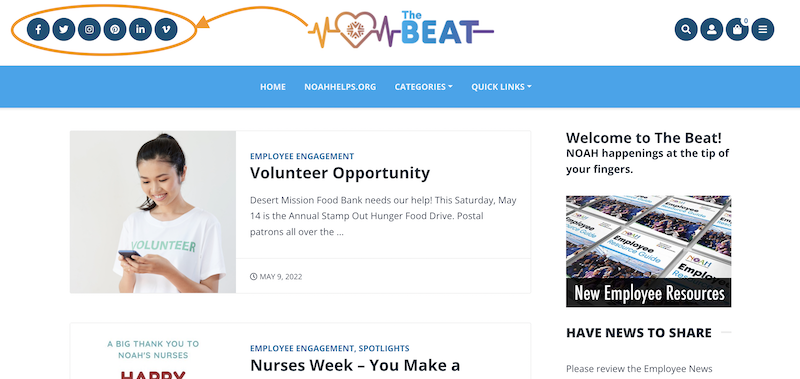 Can't find what you're looking for? Let us know! The Beat is here for YOUR convenience!