Thank YOU (yes YOU) for all you do to make every patient's experience at NOAH the very best! When it comes to healthcare, any qualified medical professional can take vital signs, prescribe medication, and offer suggestions for health improvement. At NOAH, we provide an "experience" by treating our patients with respect, compassion and empathy throughout EVERY interaction with NOAH team members. From scheduling an appointment and arriving at the office to being seen by the provider – we are responsible for everything out patients see and hear.
This week, in recognition of Patient Experience Week, we encourage you to reflect on how your efforts impact the patient experience and come up with even more ways to deliver service that is above and beyond expectations. Send us your patient experience stories to be featured in The Beat.
Check out these NOAH team members and their thoughts about NOAH and the patient experience: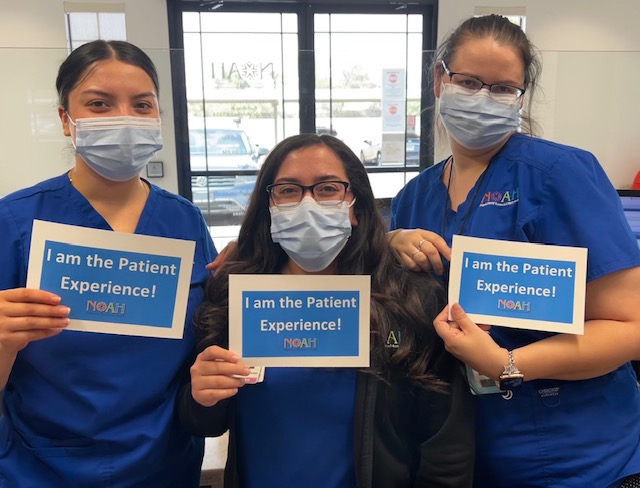 Odalis, Registration/Scheduler at Copperwood (left): "I believe in helping the community that needs it the most, our integrated care model is like a family tree."
Ciera, Registration/Scheduler at Copperwood (middle): "I believe in creating great experiences and bridging the gap."
Candy, Registration/Scheduler at Copperwood (right): "At NOAH we treat our patients like family."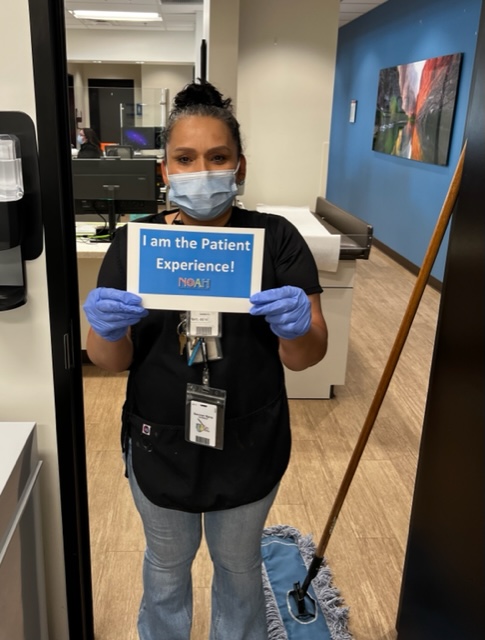 Candida, Day Porter at Copperwood knows that keeping the clinic clean not only affects the health and wellness of our patients and staff but also makes for a great experience.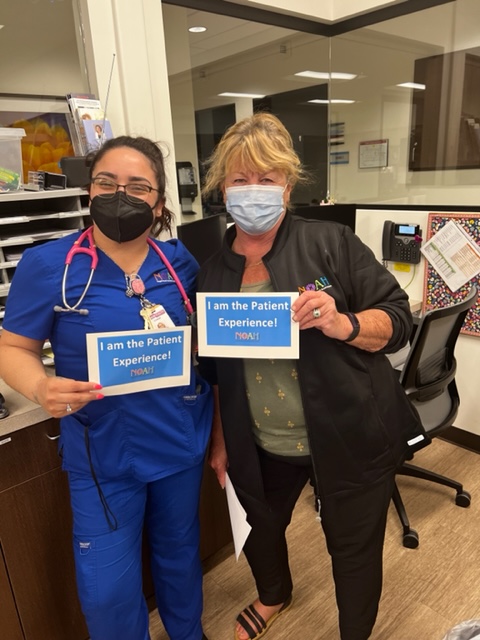 Cristal, Medical Assistant at Copperwood (left): "I chose healthcare because I am bilingual and I wanted to help close the communication gap by helping to educate and explain the care plan to our Spanish population." Cristal is currently in nursing school.
Laura, Counselor at Copperwood (right): "I love setting goals and see the positive outcomes from our patients, I treat our patients with respect by listening to their concerns."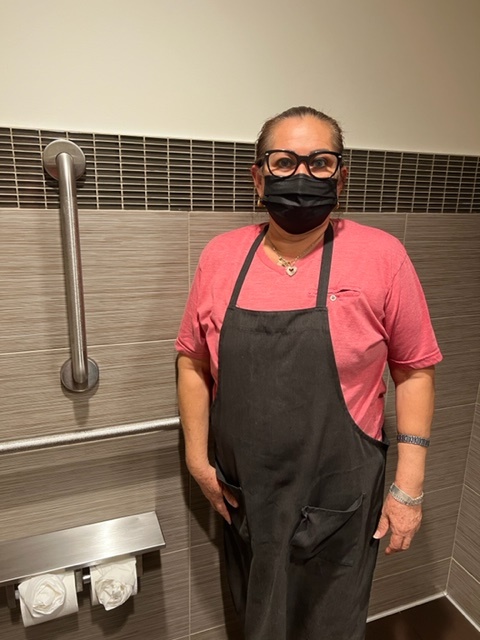 Maite, Day Porter at Venado, aims to put a smile on patients' faces by creating artwork in the restroom. Her effort of folding toilet tissue into beautiful rosettes is practiced at 5-star resorts; and now at NOAH too.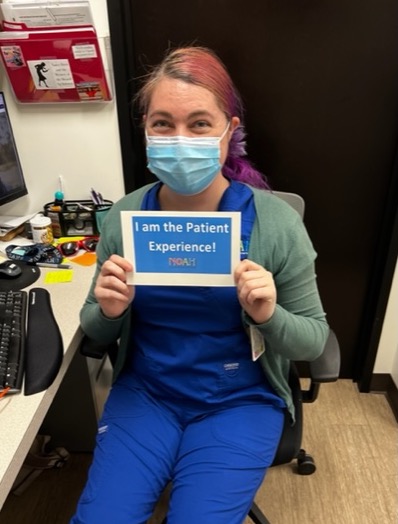 Kimberly, On-site Referrals Specialist at Copperwood: "I chose healthcare because of my own personal mental health struggles and I wanted to help our patients by being a voice and light to our patients just like a BH consultant was for me. I am currently working towards a degree in BH and being a referrals specialist was a way for me to get my foot in the door."